Opening the Artbeat Agency
As the community kept on growing organically, even with the platform on stand-by, we focused our efforts on increasing the brand value of Artbeat in the Art Market by sourcing new talented artists and producing higher quality and bigger events.
This led us to work with Gildhall (Thompson Hotel), the Mairie du 1er and Nuba, and to form new alliances with FauveParis, Syncrétique, and many other partners. Our last co-production featured international artists and attracted more than 3,000 guests in one day.
Given the success of this new approach, we decided to open the Artbeat Talent Agency to promote the creative skills of selected artists from our network to private and corporate clients.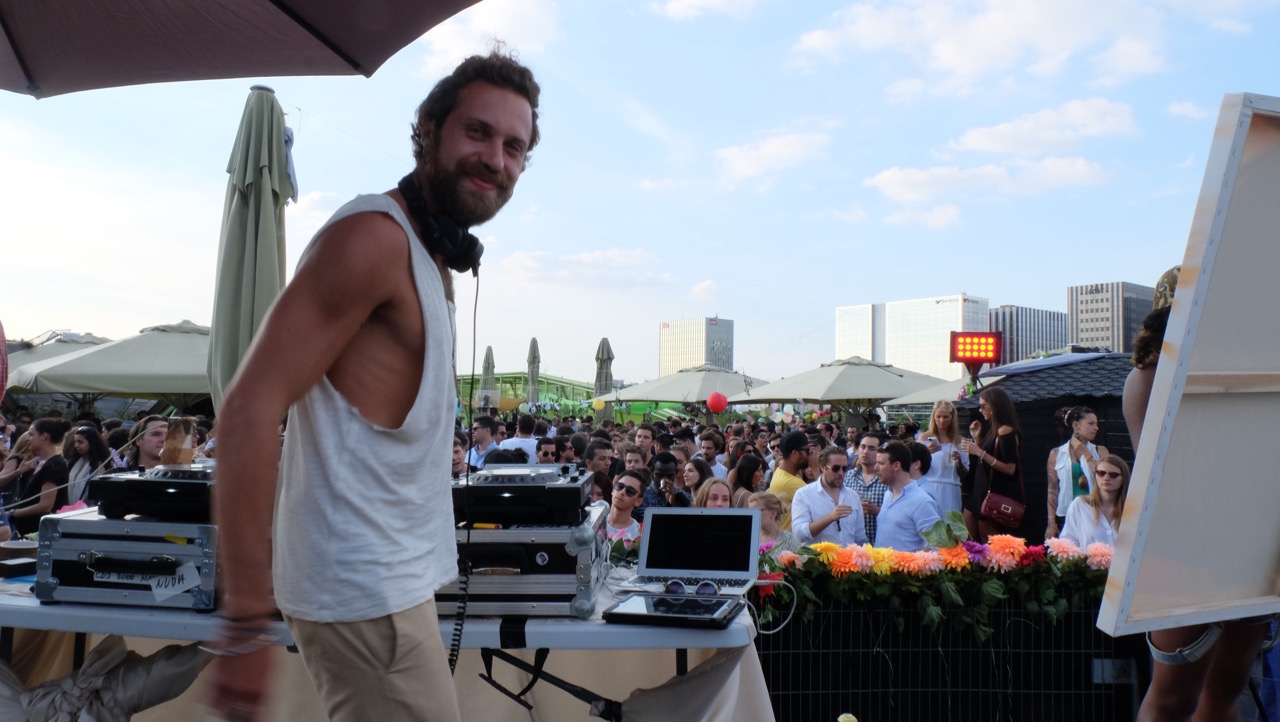 After several months of users feedback, development and interface revamping, Artbeat V1.0 was released on February 15th at the French Institute of Fashion (IFM) in front of a crowd of 300+ people. Following that event, we released it in New York on March 1st at Openhouse during an unprecedented multi-genre event gathering around 400 art lovers.
The site rapidly grew to over a thousand users in Europe and USA, more partnerships lined up to promote the artists, and the team expanded with volunteers in Paris and New York : Laurent, Laurie, Claire, Jean-Luc, Victoire, Marion, Waylon, Nick, Malliha and Ryan.
We organized a contest with The Kase to promote visual artists in all their stores, and produced several events in Paris and New York such as Into the Wild, In/Visible or Tactful Ascension, attracting hundreds of art lovers.
However to expand the movement and go to the next step we needed heavy early-stage investment. Given our difficulties to secure it in New York or Paris, we decided to put the development of the platform on stand-by.
Romain worked with Takashi — who had more than 10 years of experience in IT Strategy Consulting and 4 as a dancer for Sony Entertainment — on several engagements which led them to talk a lot about Kre'Art and its core principles.
Together with Yun they decided to reboot the project, renamed it "Artbeat" and after Romain came back to France, founded the company in August 2012 with a small initial investment and recruited a part-time development team.
Marvin, Nathan, Antoine, Mallory, Pascal and Alex joined the team, designed and developed a test version of the site. The Alpha was released to a community of 50 testers in June 2013 and the Beta in November 2013.
After a first round of "friends & family" investment in October 2013, the team went full time to build a stable public version and grow the community.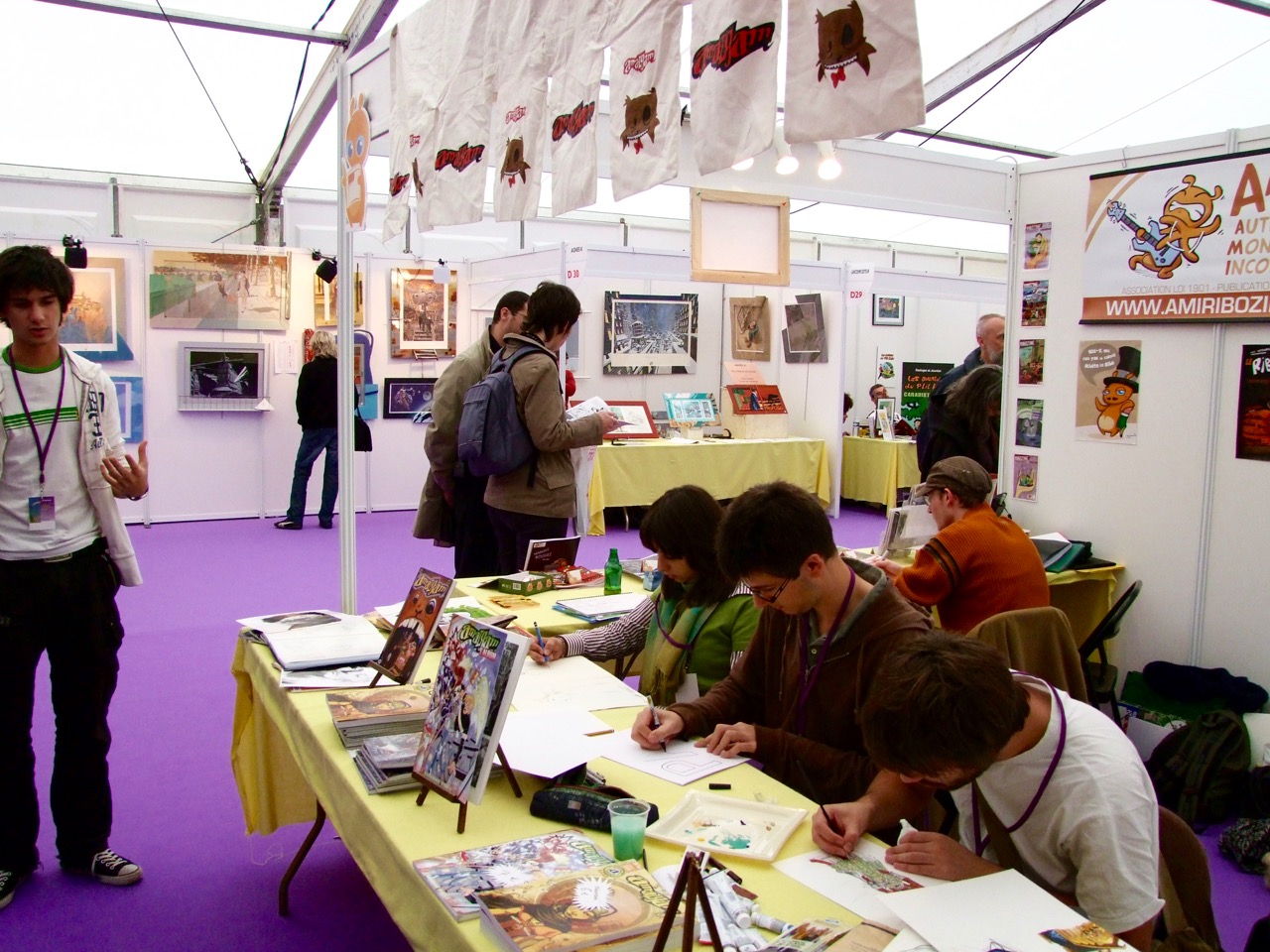 Kre'Art, the prequel of Artbeat
After high-school, Romain and Yun went their separate ways. Romain started studying "Management & Economics" at Paris-Dauphine University and Yun "Applied Arts" at Paris-VIII University.
With two friends from high-school, a designer and a programmer, they worked on their free-time to build a prototype version of Kre'Art. However as they were busy with college work and as the market was evolving (MySpace closed, Jamendo / MMC / Behance / DeviantArt / etc. were created), they quickly realized that they were not experienced enough to make it happen.
Throughout college the small team built several mockups and prototypes, Yun kept on expanding his network in the Illustration field and Romain wrote a thesis on the Art Market for his Master's Degree and presenting how Kre'Art could change it.
However, it was only when Romain met with Takashi in New York during his internship as an IT Strategy Consultant that they decided to bring the project to new heights.
Everything started in 2006 when Romain and Yun were in high school, at the Lycée Carnot in Paris, France. Romain was passionate about Arts and Yun aspired to become a renown musician and drawer.
At that time, Facebook was barely starting, MySpace was not widely used in France, most artists did not have a personal website and without a strong network in the Arts market, how could an aspiring artist hope to be known? That is when Romain and Yun started thinking about how to crack this problem.
The idea of creating the first social and professional network for artists was born, under the name Kre'Art ("Your creations could be tomorrow's Art").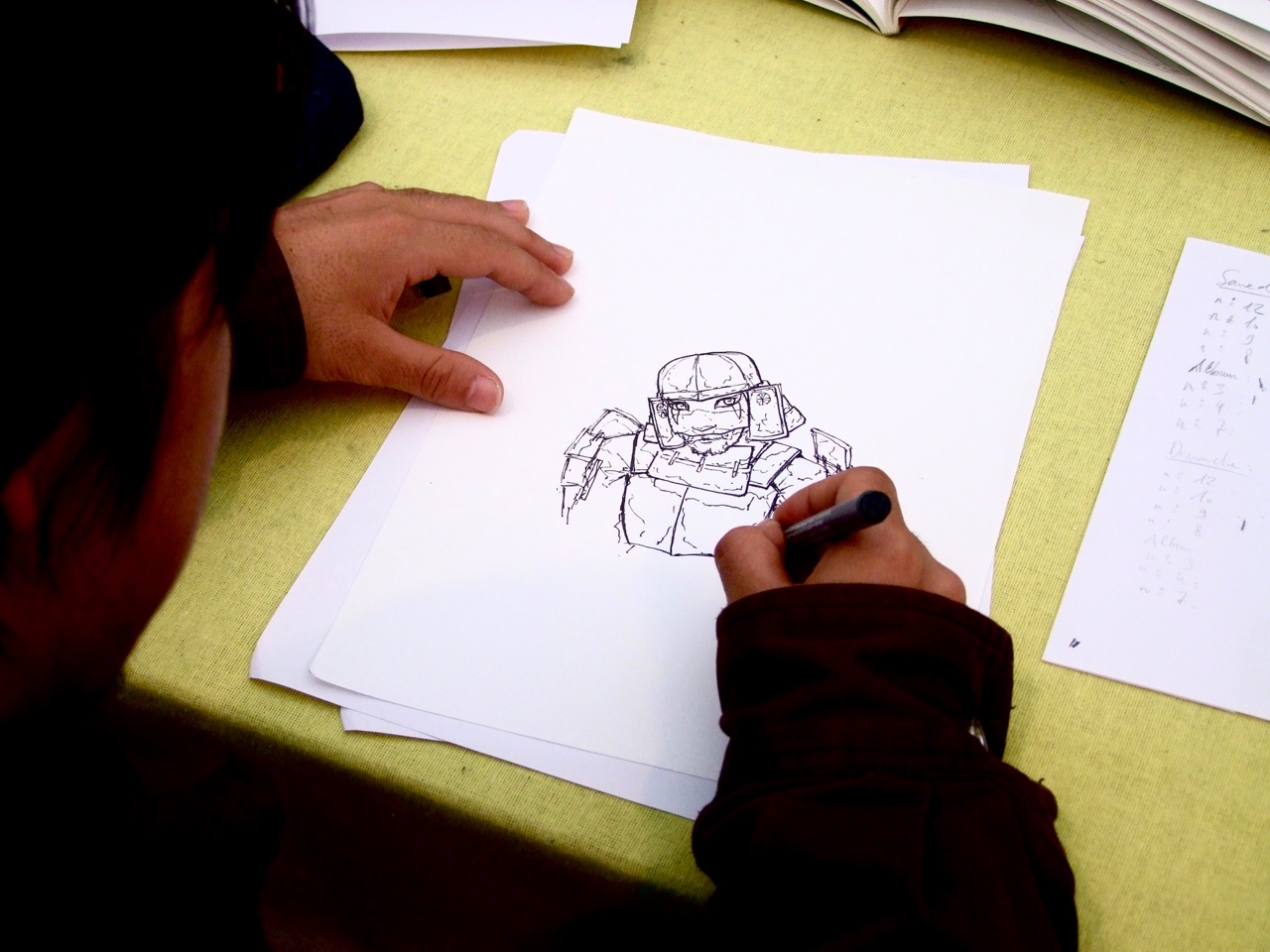 Unable to display Facebook posts.
Show error
Error: API access deactivated. To reactivate, go to the app dashboard.
Type: OAuthException
Code: 200
Please refer to our
Error Message Reference
.
FOLLOW US ON OUR SOCIAL MEDIA CHANNELS TO GET THE LATEST UPDATES, AND SUBSCRIBE TO THE NEWSLETTER TO BE NOTIFIED OF OUR COMING PROJECTS.